Listed in Art, Artists & Art Galleries, Entertainment, Music
---
HSBCES is a TX not for profit corporation. Its stated purpose is "To improve the quality of life for persons in the HSB Community; to combat aging deterioration in that community; and to foster broad community engagement by providing stimulation and educational programs for community persons in the arts, science, music and other areas of interest recommended by such persons."
Horseshoe Bay Cultural Enrichment Society
Mission: Enhancing the HSB Life Experience
Our mission is to bring performing arts, music, lectures, renowned speakers, and other activities to Horseshoe Bay, TX. for one simple purpose –  to  locally enrich the lives of people like you!
Upcoming Events!
The Three Texas Tenors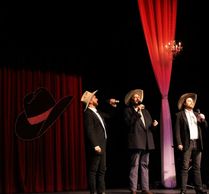 Sunday, May 5, 4:30pm Quail Point
Move over Carreras, Domingo, and Pavarotti because here come the Three Texas Tenors! These boys are the real McCoy, so put on your boots and get ready for your favorite songs from Broadway, Pop, Operetta, and Sacred Music.
The Four Freshmen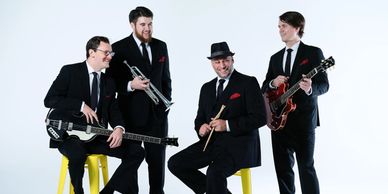 A Special Two Night Event!
Saturday, Nov. 2, 4:30pm Quail Point
Sunday, Nov. 3, 4:30pm Quail Point
In 1948, four young men created a sound that forever changed the way vocal jazz harmony was heard and performed. The last original member retired in 1993 – the current young men tour internationally, and amaze and delight the crowds with faithful, yet energetic performances of the original.
Doug Montgomery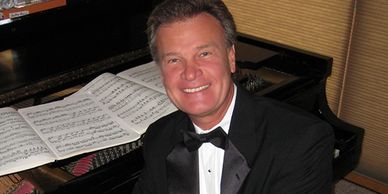 Sunday, December 8, 4:30pm Quail Point
Called the "best in the world at what he does" and "the finest pianist" by mega fans and performing arts critics, Doug plays Chopin to standards, Bach to Broadway, the Beatles, Michael Buble, and…….
Doug shines with his ability to capture a song's soul – both vocaly, and at the keyboard.
A little Christmas/Seasonal tunes will be played, too!
NEW EVENT! – Jeffrey Hellmer
Saturday , Sept. 21, 4:30pm -UPTOWN THEATRE, MARBLE FALLS
Mr. Hellmer is Professor of Jazz Music and Piano at the University of Texas.
If you like jazz, OR ever wondered how jazz came about, or what the heck "improvisation" in developing jazz music is , and more – then this interactive piano and lecture performance is for YOU! 
Professor Jeff Hellmer, Director of Jazz Studies, brings a wealth of experience as an educator and performer to the UT jazz program. He maintains an extremely active performing and teaching profile, appearing frequently on the central Texas scene as well as throughout the United States at venues ranging from the Litchfield Jazz Festival to the Idyllwild Arts Academy. Twice named a finalist in the Great American Jazz Piano Competition, he has performed, taught and adjudicated jazz throughout the United States as well as in Russia and Taiwan. His recording, Peak Moments, was declared an "exciting addition to the modern jazz piano catalog" by the All Music Guide. He has been a soloist and guest conductor with the Dallas Wind Symphony eight times, and has recorded with classical saxophonists Dan Goble and Harvey Pittel. 
We are so glad you have come up with so many great events! Hope to see the Texas Tenors in May!